Supply chain optimization is influenced by many key factors and indicators.
An effective inventory management tool provides useful analytics for making supply chain management decisions.
Good inventory management reduces costs and improves customer service at the same time. Our innovative tool ensures that you have the right amount of inventory at the right time at the lowest cost. possible.
It has become an essential tool in many organizations, as inventory carrying costs can be reduced by over 30%.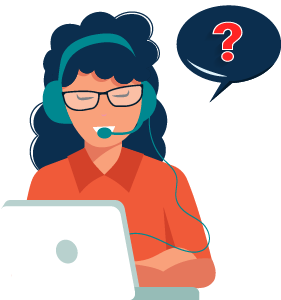 What is an andon light column and what is it used for?
Light columns are a visual alarm system that is intended to signal an anomaly at a workstation. The different colors allow to have a precision on the real state of the anomaly. The light column is configured in order to adapt to different alarm thresholds and therefore emergencies.
A green color indicates proper operation
As for the orange color, it signals a minor defect
And finally red is an emergency that indicates an alert with a need for immediate reaction
This tool participates in the quality control of the production line. Thus you will have full visibility and transparency of the production process and increase your productivity. A reduction in costs follows. The principle is that we find the best improvement proposals for direct and significant gains in the field. Our tool is a field management that allows production managers, maintenance managers, to identify the real waste on the ground.
How do you use this tool in the workshop?
By linking the data from the light columns to the shop floor action plans. In our solution we do the integration of Werma's Smart Monitor solution with data analysis.
Replenishment helps determine the safety stock levels needed at points in the distribution chain to fulfill orders at a given fill rate.
The interval and duration of data collection can be easily adjusted
Each transmitter in the system also acts as a repeater.
Customize a simple solution for your application.
Economical wireless machine data collection system (MDC system).
The tools can be applied daily. Customers who try it, want to keep it. Our goal is to establish a relationship of trust and support you in your performance improvement process.
An andon light is a visual signaling system used in production and manufacturing environments to indicate the status of equipment and production. It is commonly used in factories and production workshops to help quickly identify problems and malfunctions so they can be promptly resolved.
The andon light system typically consists of lights of different colors, each indicating a particular state of the equipment or production. For example, a red light may indicate a pressing issue that needs to be resolved immediately, while a green light may indicate that everything is in order. Andon light systems may also include digital display panels or audible alarms to signal problems in an even more visible manner.
The use of andon lights can help improve productivity and reduce downtime by allowing operators to quickly detect problems and resolve them immediately. It can also help improve product quality by reducing errors and production defects.